Corvette Muncie Borg warner 800-597-4132 hundreds available.
Muncie Borg warner corvette
SERVICES: COMPLETE 4- SPEED REBUILD SERVICE. 1956-82 CALL...
MASSIVE SELECTION (100) hundreds !! OF: T-10's
AND MUNCIES-M-21,, REBUILT $ CALL
M-20,,$CALL REBUILT $ CALL
M-22 4-speeds-- REBUILT $ CALL. -- Have one N.O.S. --yes new" all new original Delco gears - rebuilt $2,700
REBUILT UNITS--DATED--- SEE CHARTS BELOW


SAMPLE::THIS TRANSMISSION DATED NOV. TAIL// DEC. BODY 1961 FOR A CORVETTE BUILT LATE DEC.61 -THRU
JAN-FEB-MARCH -1962 CORVETTE HAS A FRESH COMPLETE REBUILD BY MARK LINTNER OF PRO-GEAR. $1,050 SHIPS VIA UPS.---- 800-597-4132.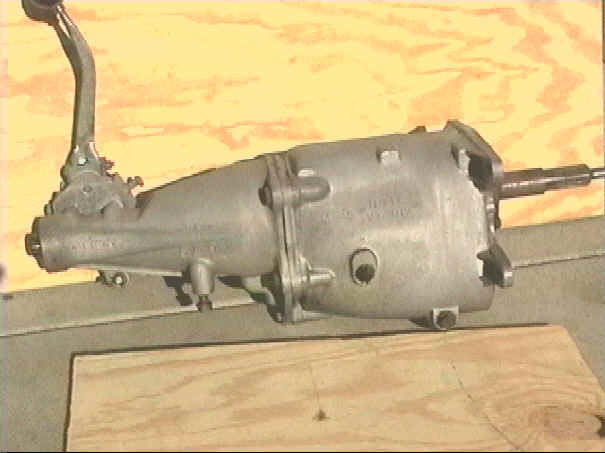 ====trannys

REBUILT=$850- $1800 including
M-22 - ROCKCRUSHERS..

click to open above
ABOVE DATED 10-19-61
DAVID 800-597-4132.
Transmission Borg Warner 4-Speed

| | | | |
| --- | --- | --- | --- |
| GM # | Year | Style | Ratio |
| 3752838 | 1957-62 | | 2:54 |
| 3772337 | 1958 | | 2:20 |
| 3817365 | 1959-62 | Double tail shaft mount | 2:20 |
| 3817367 | 1959-62 | | 2:54 |
| 3783311 | 1961-62 | Double tail shaft mount | 2:54 |
| 3839723 | 1963 | | 2:54 |
| 3839724 | 1963 | | 2:20 |
| 3880853 | 1965 | | 2:20 |
| 346358 | 1975 | | 2:52 |
| 346359 | 1975 | M-20 | 2:20 |
| 460860 | 1977 | M-20 | 2:20 |
| 14000361 | 1979 | M-21 | 2:52 |
Muncie 4-Speed
| | | |
| --- | --- | --- |
| GM # | Year | Ratio |
| 3841435 | 1964 | 2:56 |
| 9774825 | 1964 | 2:56 |
| 3870357 | 1965 | 2:56 |
| 3880853 | 1966 | 2:20 |
| 3915088 | 1968 | 2:52 |
| 3946798 | 1969 | 2:20 |
| 3968012 | 1971 | 2:20 |
| 3978766 | 1971 | 2:20 |
| 981709 | 1971 | 2:52 |
| 6271516 | 1972 | 2:52 |
| 332559 | 1973 | 2:52 |
| 346359 | 1974 | 2:52 |