RESTORATION PACKAGE: 1968-69 GUIDEBOOK WITH 2,000 PHOTOS= sale $69.95, or package deal: 1968- OR 1969 ASSEMBLY INSTRUCTION MANUAL + 1968-69 GUIDEBOOK =...$87.95

--- see samples below :
CRANE'S *1968-69 STINGRAY GUIDEBOOK 230 PAGES OVER 2,OOO PHOTOGRAPHS—BOOK IS AWESOME-SETS THE STANDARD FOR all NEW RESTORATION BOOKS. --corvette --------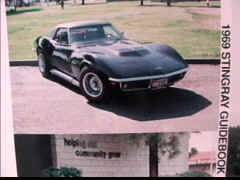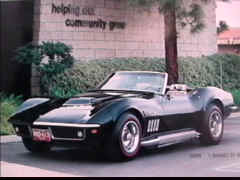 The Black L-89 11,000 mile dual disc clutch feature car of the book s/n 20,981 built April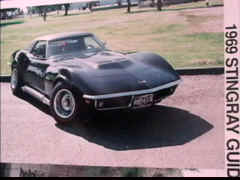 9th 1969, "THE day before the 9 week GM SHUT DOWN strike."
"BODY DROP BELOW"-
new 1969-76 tilt-tele turn-signal harness - in stock as of 3/1/04 assembly as pictured 1893584 - $95 -800-597-4132
Visit our NEW WEBSITE !!!Fully updated with online ordering !!! Click this link : http://www.cranescorvettesupply.com/servlet/StoreFront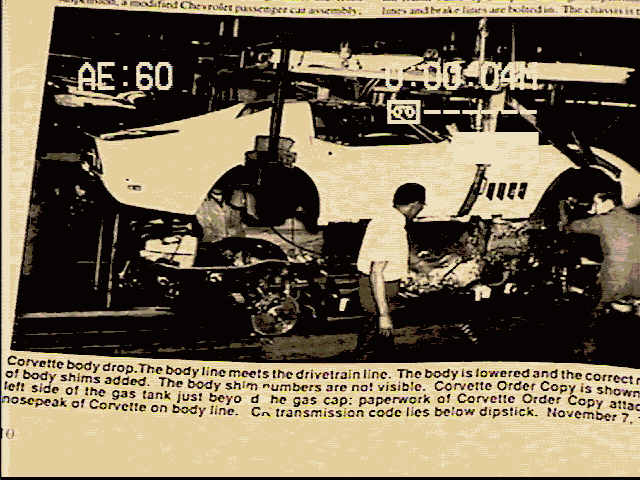 EVERY DETAILED PHOTO HAS THE VIN# NUMBER OF THE CAR SO YOU KNOW IF IT IS AN EARLY, MID OR LATE SERIES 1969. THIS BOOK COVERS DESIGN CHANGES FROM 1968-1970 EXTENSIVELY --TIRES, WHEEL CODES, T-3 HEADLIGHTS
NEVER BEFORE SEEN PHOTOS , RESEARCH AND FACTS .
A MUST FOR EVERY 1968-70 OWNER OR POTENTIAL OWNER. DISTRIBUTED BY CRANE $69.95
FOLLOWING IS SAMPLES FROM THE 1968-69 GUIDEBOOK by RICK BIZZOCO: ORDER:::::::::: 800-597-4132.

RUNNING WEEKLY PRODUCTIONS TOTALS -YES THEY WORKED A LOT OF SATURDAYS AND NEXT PAGE SHOWS THE 8 WEEK LONG UAW-WORKERS STRIKE APRIL 10TH (THE DAY AFTER CAR #20,981 WAS PRODUCED -SEE BACK COVER) TO JUNE 8, 1969. NO CARS WERE PRODUCED DURING THIS TIME. -from : 1968-69 GUIDE BOOK BY RICK BIZZOCO
CORVETTE ORDER COPY FROM CAR # 20,981, from : 1968-69 GUIDE BOOK BY RICK BIZZOCCO.

THE ASTRONAUTS OF APOLLO 12 AND MORE………….
FACTORY BODY DROP SHOWING DETAILS AT ST. LOUIS. NOV. 7 , 1969.
CRANE HAS MANY 68-72 PARTS CARS –
THE GUIDE BOOK MAKES A GREAT ORDER GUIDE FOR USED PARTS. NOTE PAGE NUMBER IN BOOK TO ORDER USED PARTS.

WS68-76===1968-76 WIPER SWITCH ON DASH ..NEW..$49
ORDER LINE::::::::::::::::::::: PH: 800-5974132 :858-864-2883
:::::::::::::::::::::::::: FAX::::::::::::::::::::::: 858-514-8398
BIG BLOCK-----TOLL FREE 888-427-VETT
CELL/Mobile COMMAND CENTER:::::858-864-2883

Visit our NEW WEBSITE !!!Fully updated with online ordering !!! Click this link : http://www.cranescorvettesupply.com/servlet/StoreFront