Call David for specifics 858-864-2883 click photo or banner

just 1954 Corvette Project very complete project Corvette
will sell intact as below or "parting it out"

soon :
A very complete 1954 Corvette.$24,500 now or....
SUPER NICE "never wrecked" Excellent original fiberglass Body - this 1954 corvette is
partially stripped of paint
and looks like it (coyote ugly) in the photos .
The body is excellent - only needs
the lower front valence panel replaced.
You can see the tail light panel factory seams.
for sale as shown has hood, nice doors,
soft-top lid , Trunk - note: "Windshield assembly is gone"
Automatic trans is gone". Have original Engine -very complete !!
have seats and interior parts per photos.
It presently is a rolling car -with the original California
chassis yes.
many New photos below:
Call David for specifics 858-864-2883
or will part out soon - call for specifics. 858-864-2883
Remember this is a very complete 1954 corvette with the title:
over the next few days we will be loading photos of the car and parts
was white -- now partially stripped to bare fiberglass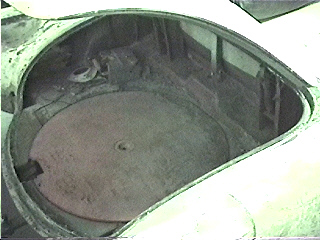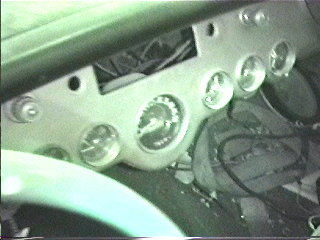 Parts Summary:
All gauges including clock, speedometer, tach and the 4 small gauges=yes per photos.

no radio
Exhaust and intake manifolds = yes
Carburators- on intake excellent with tags.!!
Headlight buckets with trim rings = only have buckets -they are in the photos below.
no Speaker or power supply - no / and no radio
Taillights = not sure.
Steering wheel = yes, but cracked and needs resto. - rough but can be done. also a replacement steering wheel

is bolted in the car.
core support = yes on Core support.
Master cylinder = no,
Brake pedal assembly =yes, in photos
Washer foot pump= photos
Door catches with window hardware = yes door catches. not sure about the receivers for curtains

No side curtains.
Door top chrome and deck lid and waterfall chrome - Yes, all is intact.

note: the pass. side upper door chrome is rough
Distributor -yes
Heater - yes in car.
Ignition shielding -yes, have here in office
Seat cushions and drivers seat frame = yes, in the car
Correct water pump (front and back) = yes - in the photo below.
Correct shifter - in car per photo
Gas tank -in car.

Valve cover -yes, in photos below along with many other engine accessories.
Convertible top frame - yes, in the car
Steering box = yes, mounted in the corvette
Hub caps (two) one ok, other smashed up some.
Grill oval - broken/cracked needs repair or just buy a new one. The repro's are A+ excellent. very high quality.

Update: yes, the Grill bar and teeth are included - in the car.

Bumper Inventory = have 3 short curved ones and all 4 Bullets and

have the " rear long outside bumpers as a pair and

the lic. plate chrome bezel-rear, and the side Y-gullwings, and 2 pieces of the side stainless trim.


Windshield wiper motor and transmissions - on car ? have to check photos
Vin plate and valid title= yes clear MI title. // was a Calif car. the vin plate is still in place.
-other parts: mint condition overflow tank with bracket, mint super nice exhaust manifold with
the flapper valve as in photos below.
For the most part it is a very restorable '54 compared to most. The short block Engine ass'y appears
complete with the pan on it and the original valve cover and many other parts also in the photos below.
==============again no trans.// or w/shield frame.
David-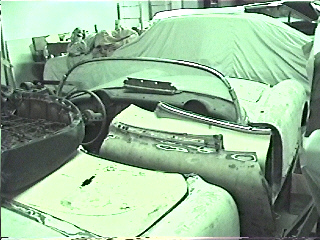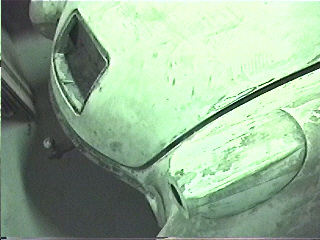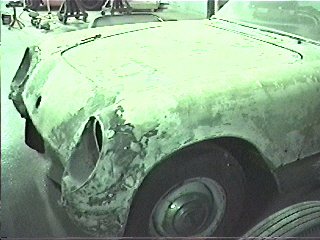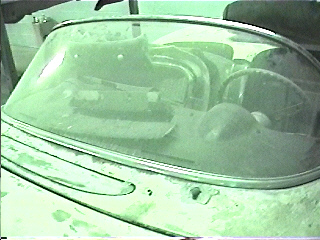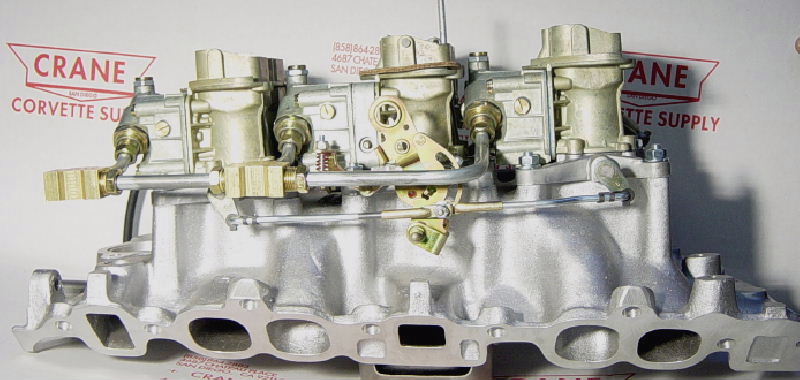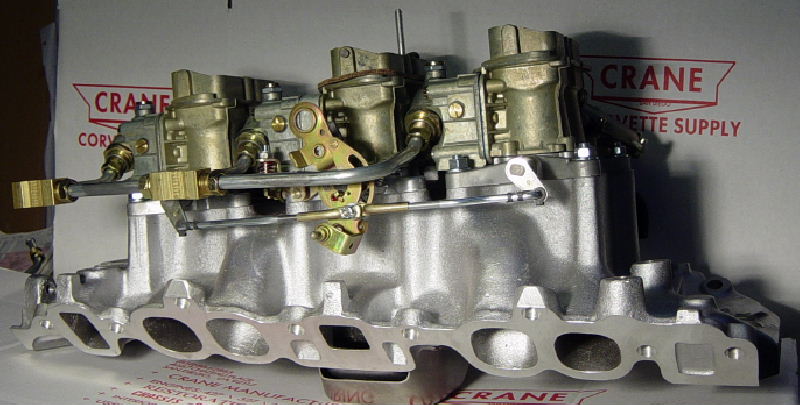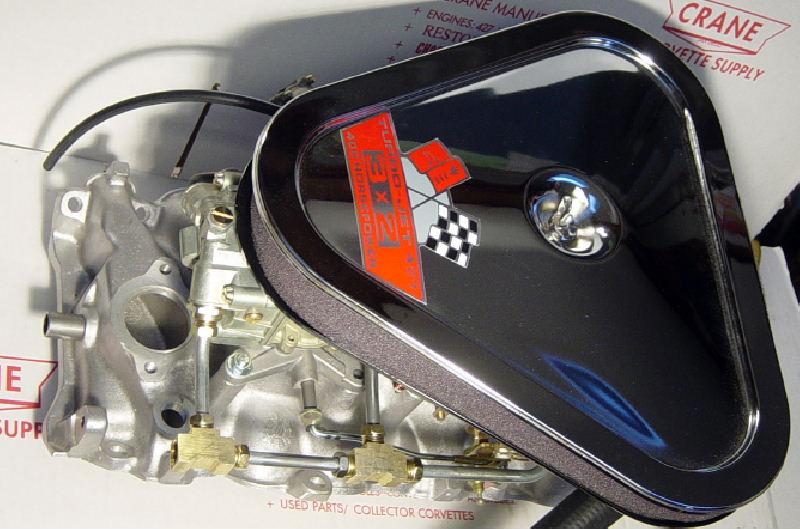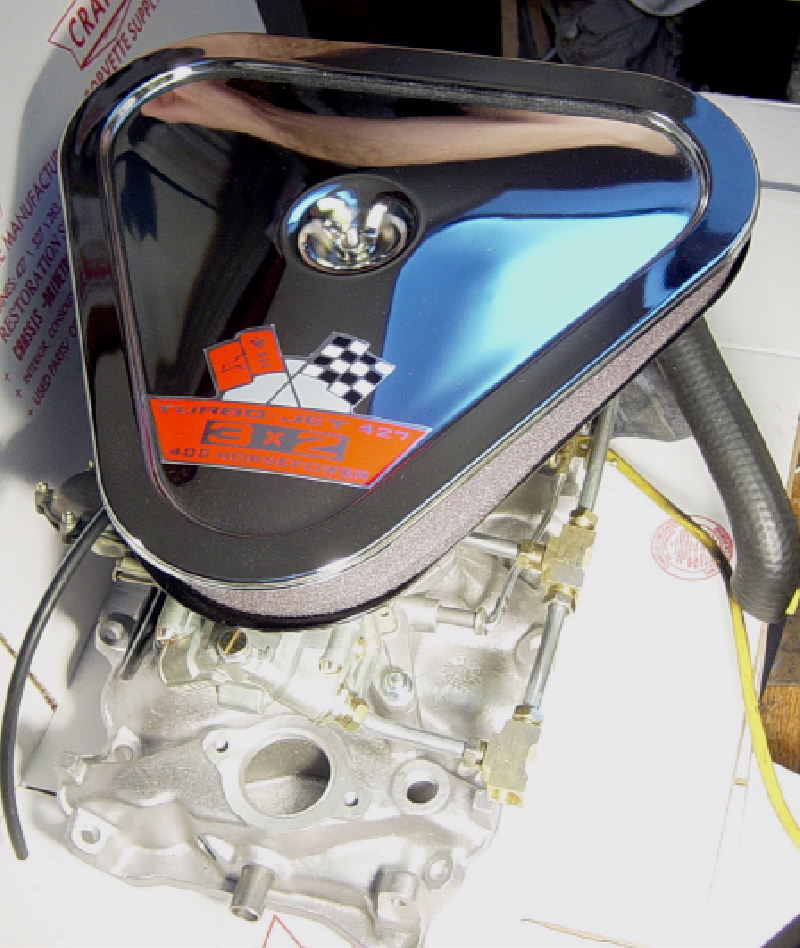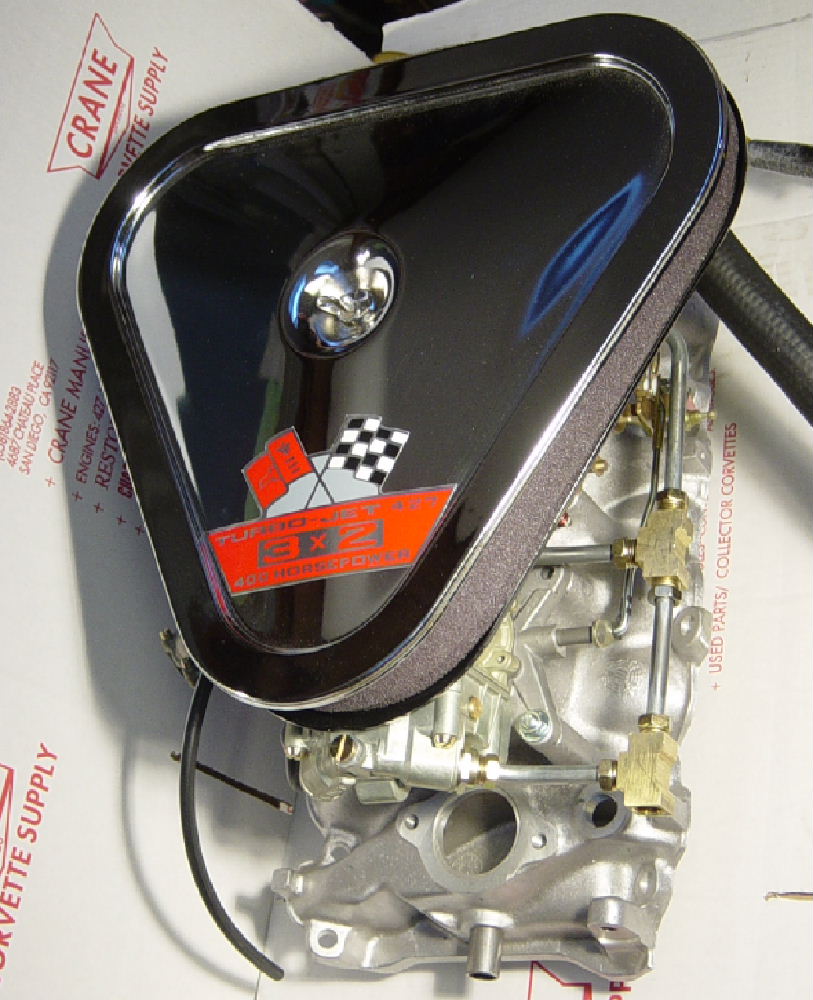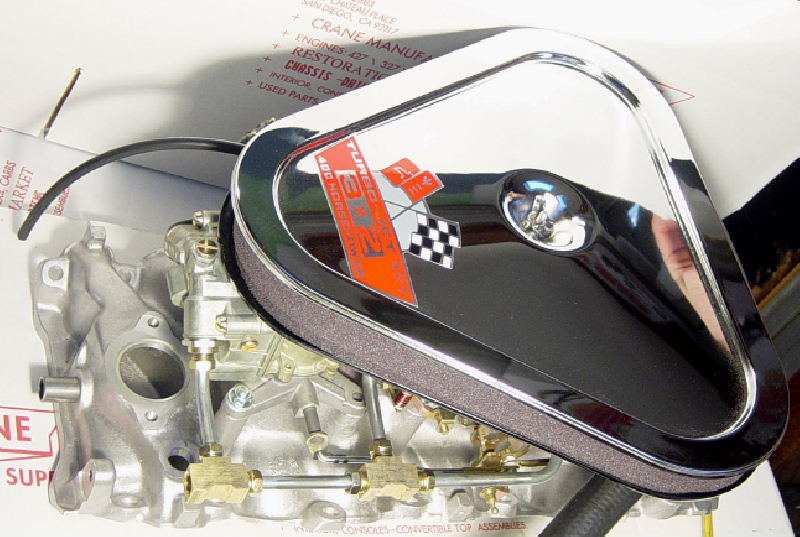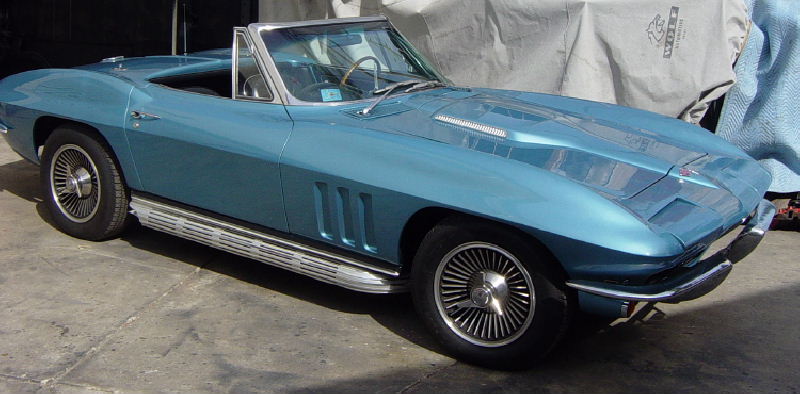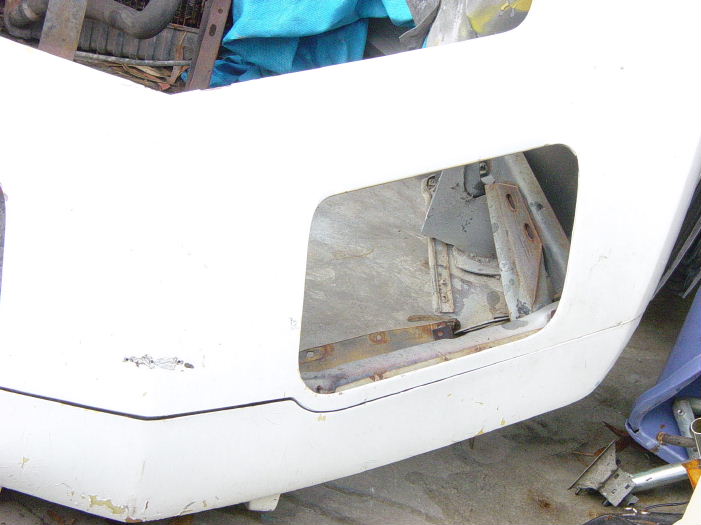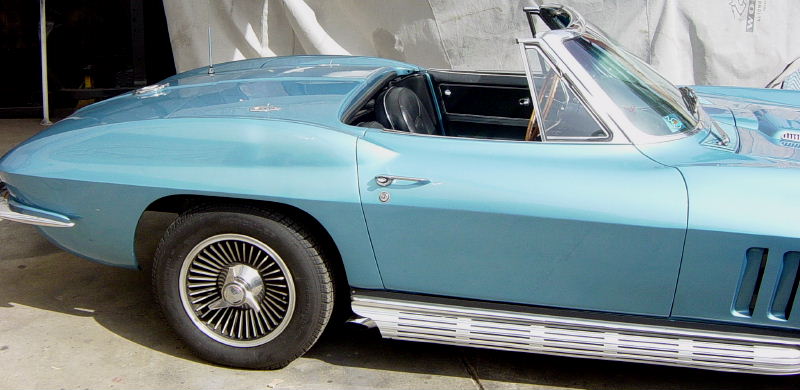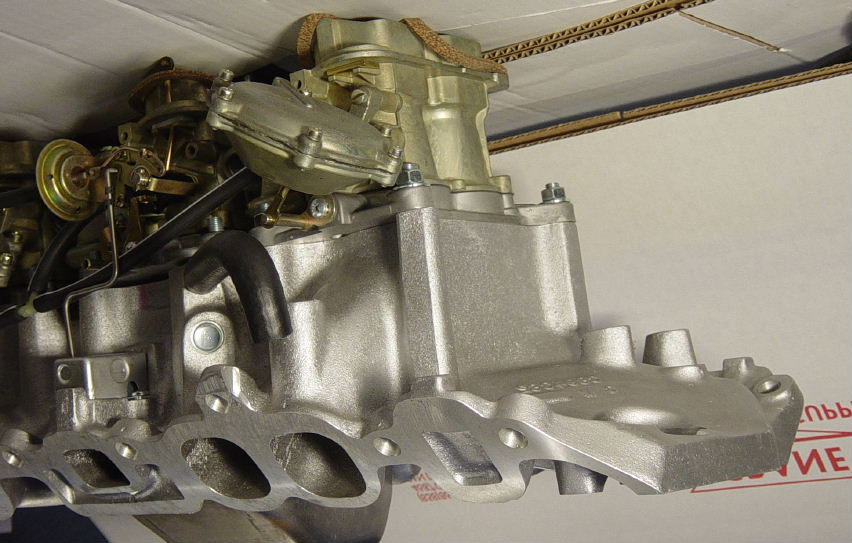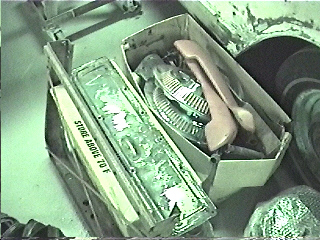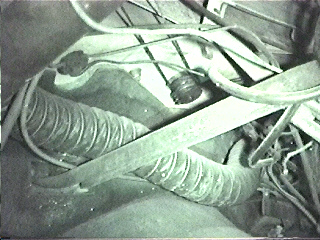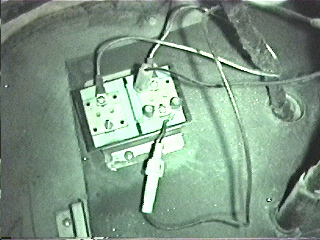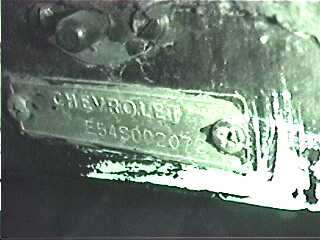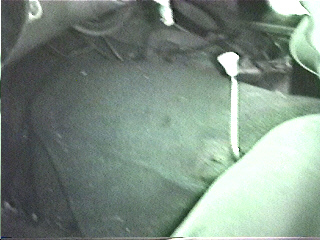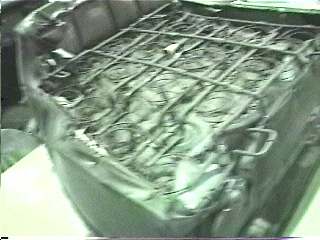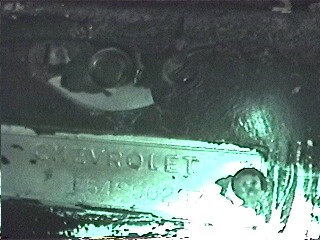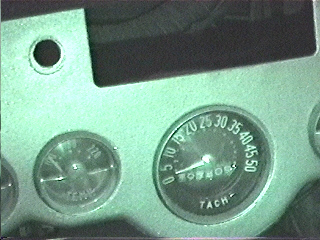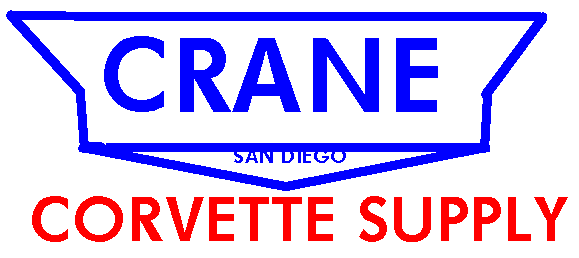 click here: for "Corvette Movie" real nice movie clip for "free -here" -it covers history of the 1963 Corvette development process with rare footage at the GM tech center + 2. Big blocks racing and Street Corvettes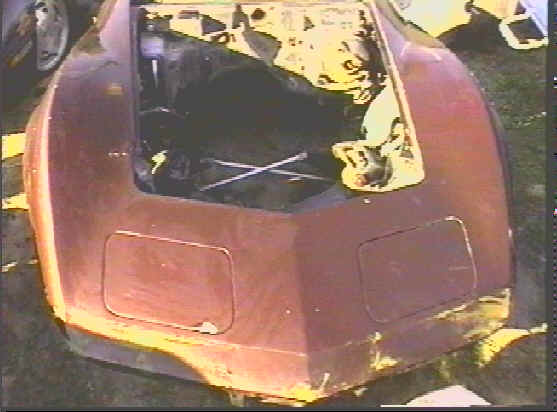 USED ORIG. 1973-74 NICE FRONT CLIP WITH HEADLIGHTS $1,600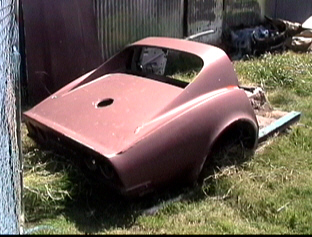 1972 perfect rear clip $ 800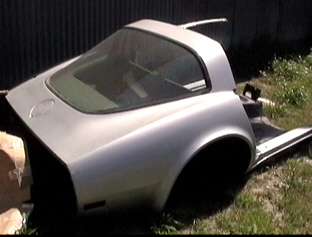 1980 perfect rear clip $600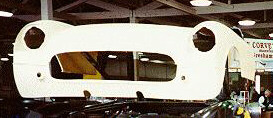 We offer a complete line of '53-'82 fiberglass Corvette body panels. All parts are press molded as they were from the factory and in correct colors. These parts are manufactured as OEM without gelcoat, only fiberglass and resin with fit and finish comparable to original parts.


ORDER LINE::::::::::::::::::::: PH: 800-5974132 :858-864-2883

:::::::::::::::::::::::::: FAX::::::::::::::::::::::: 858-514-8398

CELL/Mobile COMMAND CENTER:::::858-864-2883

NEW:" NOTE: NEW PHONES: WEBSITE: UP 11 /01 /99

E- mail:

Sales: corvette4u@aol.com

E- mail:

Sales: corvette4u@aol.com

more ++++ loads of parts, windshield assy seats , complete new red interior everything,
-- steering wheel, horn ring etc -- package deals are best
complete video available for $ 20 of entire parts car--------call...